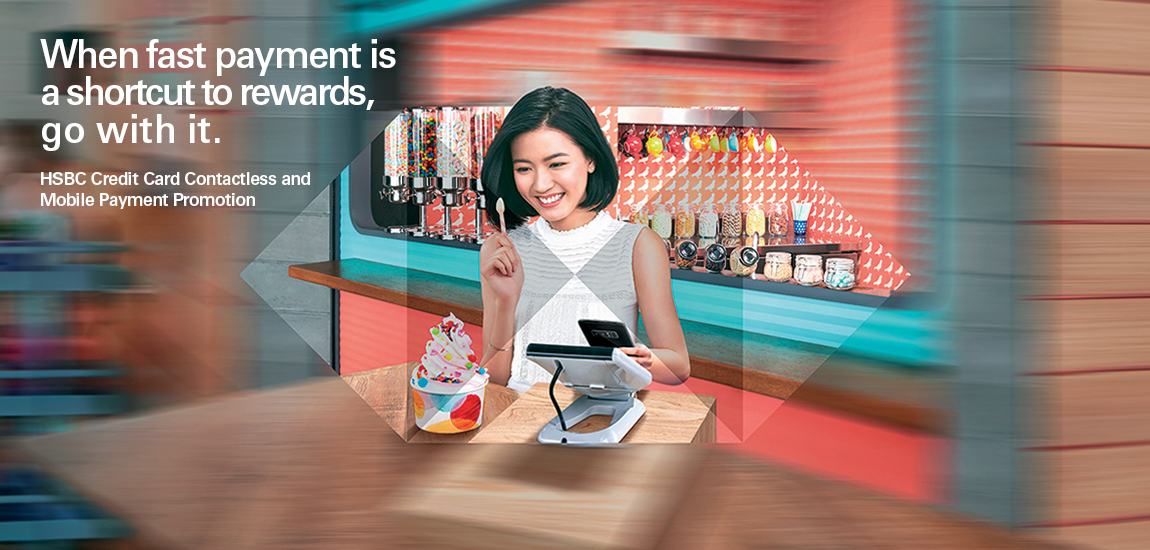 You can receive the following offer with your credit card by accumulating eligible local transactions of HK$8,000 from 1 March to 30 April 2019.
An extra 5% RewardCash rebate on transactions of any amount that are paid via contactless payment (Visa PayWave or Mastercard® contactless payment) or mobile payment (Apple Pay, Google PayTM or Samsung Pay)


Or call 8226 08388226 0838 or register via the HSBC Reward+ app!
If you haven't added your HSBC Credit Card to mobile payment, please set up now!
For Apple Pay users, please click here
For Google Pay user, please click here
For Samsung Pay user, please click here

HSBC Credit Card, the best credit card in town*. The one that has it all.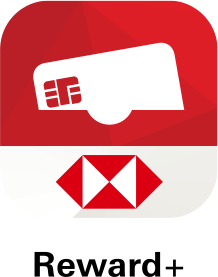 Please read the following remarks.
*Based on the perception rating results from the Kantar TNS Pulse Study conducted in the first half of 2018 that covered a population-representative sample of Hong Kong credit card holders.
1. Eligible transactions refer to any local transactions of any amount conducted with an Eligible Credit Card (i.) via Contactless Payment or Mobile Payment and (ii.) NON-Contactless or Mobile payment during the promotional period. Any transactions made at Cathay Pacific, Cathay Dragon or FORTRESS (including online and In-App transactions), Octopus automatic add-value transactions, purchase and /or reload of stored value cards or e-wallets, etc, will not count towards the Spending Requirement.
2. If Cardholders meet the Spending Requirement, the RewardCash Rebate will only be calculated on those transactions that are conducted with an Eligible Credit Card via Contactless Payment or Mobile Payment during the Promotional Period. Hence, any Eligible Transactions that are not conducted via Contactless Payment or Mobile Payment will not be awarded the RewardCash Rebate.
Apple is a trademark of Apple Inc., registered in the U.S. and other countries. App Store is a service mark of Apple Inc.
Google Pay and Google Play™ are trademarks of Google LLC.
Samsung Pay is a trademark or registered trademarks of Samsung Electronics Co., Ltd.
Click here for terms and conditions
Call 2748 8033
Visit www.hsbc.com.hk/creditcard
To borrow or not to borrow? Borrow only if you can repay!

Reference number:Y9-U8-CAMH0601