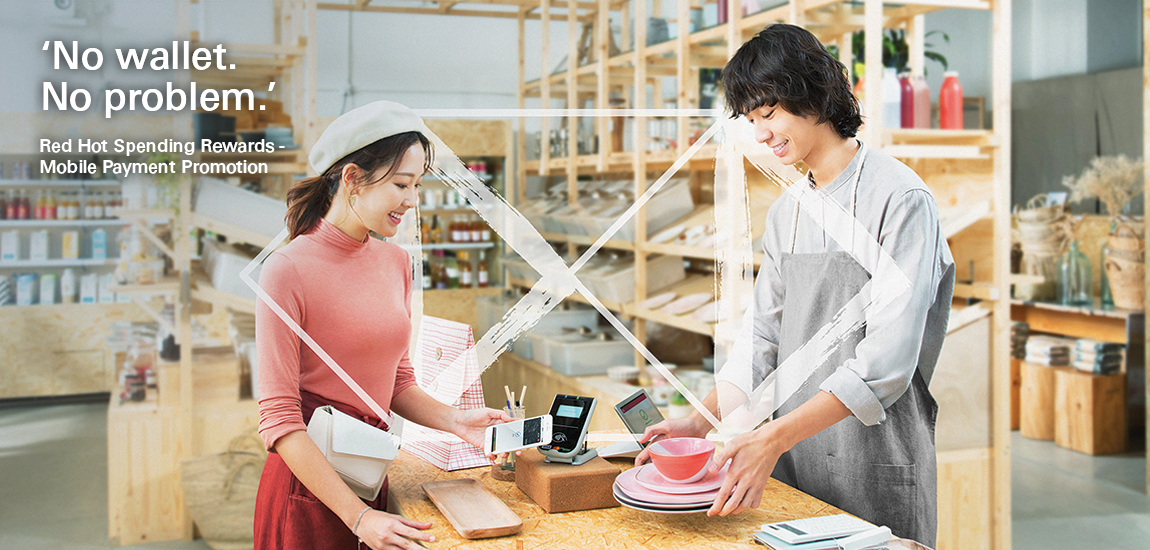 Life can be a rewarding journey if you want it to be. So wherever you go, let more rewards follow.
From 20 September to 19 November 2021, once you accumulate a total local spending of HK$8,000 or above, you can enjoy an extra 5% RewardCash rebate for each of its mobile payment transaction (Apple Pay, Google Pay™ or Samsung Pay) that reaches HK$100 or above. You can enjoy up to an extra $450 RewardCash during the entire promotional period.
What's more, you can top up your Octopus card via Apple Pay or Samsung Pay using your HSBC credit card for the first time to enjoy a welcome offer of additional $50 RewardCash when the top up value reaches HK$600.
Register via the HSBC Reward+ app now.
Smart tips
Starting from October 2021, you can keep track of your spending progress against the spending target of this promotion. Simply log on to the HSBC Reward+ app, go to 'My R+', and tap 'Spend Progress'. Make the most of your RewardCash today!
The extra 5% RewardCash rebate offer doesn't apply to the Octopus top up value via Apple Pay or Samsung Pay using your HSBC credit card. So if you want to earn that extra 5% RewardCash rebate, just pay with your HSBC credit card added to mobile payment whenever you see a contactless payment machine at the checkout!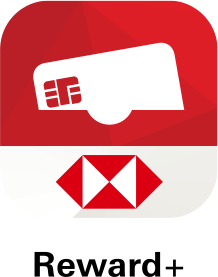 HSBC credit card, the best credit card in town*. The one that has it all.
Please read the following remarks.
* The above statements are based on the perception rating results from the Pulse Study conducted by Kantar UK Ltd between July 2020 to December 2020 that covered a population representative sample of 949 credit card holders in Hong Kong.
You can register this promotion via the HSBC Reward+ app or

click here

click here

to register.
HSBC UnionPay Dual Currency Credit Cards can only be linked to Apple Pay for mobile payment.
You can enjoy the additional $50 RewardCash welcome offer if you have never topped up your Smart Octopus via Samsung Pay or Octopus in your Apple Wallet via Apple Pay with any Eligible Credit Card on or before 19 September 2021.
The 'Spend Progress' function in the HSBC Reward+ app is only available to primary cardholders.

Apple and Apple Pay are trademarks of Apple Inc., registered in the U.S. and other countries. App Store is a service mark of Apple Inc.
Google Pay and Google Play™ are trademarks of Google LLC.
Samsung Pay is a trademark of Samsung Electronics Co., Ltd.
Click here for terms and conditions
Call 2748 8033
Visit www.hsbc.com.hk/creditcard
To borrow or not to borrow? Borrow only if you can repay!
Reference number: Y21-U8-CAMH0605