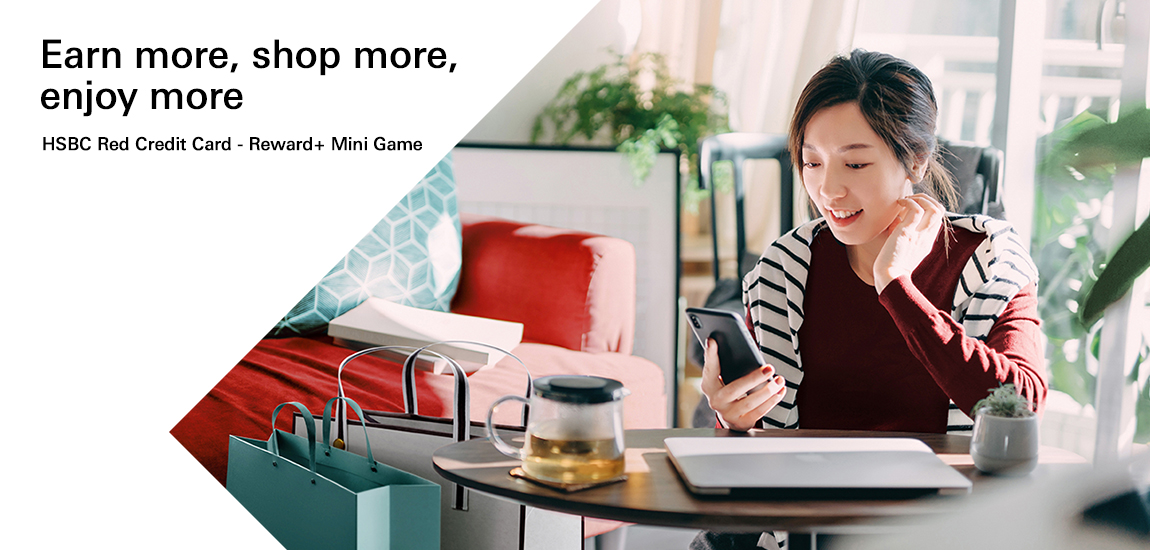 Go on a vacation with your HSBC Red Credit Card to make the most of your holiday.
From 1 July to 30 September 2022, make an eligible non-online transaction locally or overseas with your HSBC Red Credit Card. For every single transaction of HK$500 or above, you will be given one HSBC Reward+ Mini Game entry, with a chance to win up to $500 RewardCash each time.
No registration for the HSBC Reward+ Mini Game is required. Simply follow these steps:
Starting from 1 July 2022, log on to HSBC Reward+ and go to the 'Discover' page if you have made any eligible transaction from 1 July to 30 September 2022
Participate in the Mini Game to win a guaranteed prize
Receive your prize in the form of RewardCash instantly credited to your credit card account


HSBC credit card, the best credit card in town*. The one that has it all.
Please read the following remarks.
* The above statements are based on the perception rating results from the Kantar Pulse Study conducted by Kantar UK Ltd between July 2020 to December 2020 that covered a population representative sample of 949 credit card holders in Hong Kong.
Each eligible transaction made during the promotional period entitles you to one Mini Game entry on HSBC Reward+.
Each cardholder is entitled to a maximum of 10 game entries during the entire promotional period.
One prize will be granted to each Mini Game entry. Mini Game prizes include $5, $10, $50 or $500 RewardCash.

Apple is a trademark of Apple Inc., registered in the U.S. and other countries. App Store is a service mark of Apple Inc.
Google Play™ is a trademark of Google LLC.
Click here for terms and conditions
Call 2748 8033
Visit www.hsbc.com.hk/creditcard
To borrow or not to borrow? Borrow only if you can repay!

Reference number:Y22-U8-CAMH0709