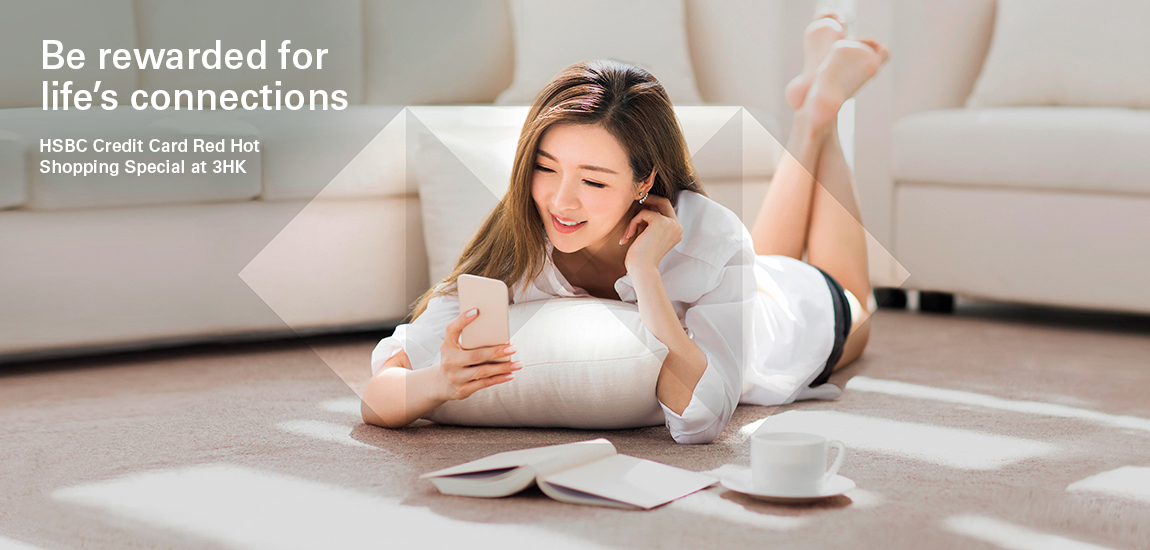 You can enjoy the following offers at 3Shop with your credit card from now until 12 March 2020:
6-month service fee rebate upon subscribing to a designated 4.5G SIM monthly plan with infinity data pack
HK$16,500 handset voucher upon subscribing to a designated 4.5G Multi-SIM monthly plan with handset voucher
7 days of travel data for new customers upon subscribing to a designated monthly plan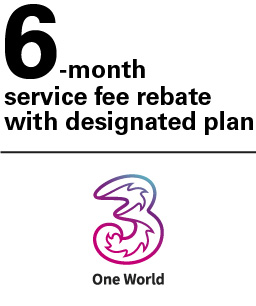 HSBC Credit Card, the best credit card in town*. The one that has it all.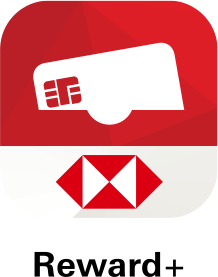 Please read the following remarks.
* Based on the perception rating results from the Kantar TNS Pulse Study conducted in the first half of 2018 that covered a population-representative sample of Hong Kong credit card holders.
1. All offers are applicable to new and selected existing 3HK customers, subscribing to selected service plans and handset models. Please contact 3Shop staff, call 3Sales Hotline at 1032 or visit www.three.com.hk for details of 3Shop addresses, products, service plans, offers, terms and conditions.
2. All products and services relating to the promotion are directly supplied by the Participating Merchant or third-party suppliers, and we accept no liability for their quality. For details, please refer to www.three.com.hk.
Apple is a trademark of Apple Inc., registered in the U.S. and other countries. App Store is a service mark of Apple Inc. 
Google Play™ is a trademark of Google LLC.
Click here for address list of 3Shop
Click here for terms and conditions for other offers
Call 2748 8033
Visit www.hsbc.com.hk/creditcard
To borrow or not to borrow? Borrow only if you can repay!
Reference number: Y20-U8-CAMH0503