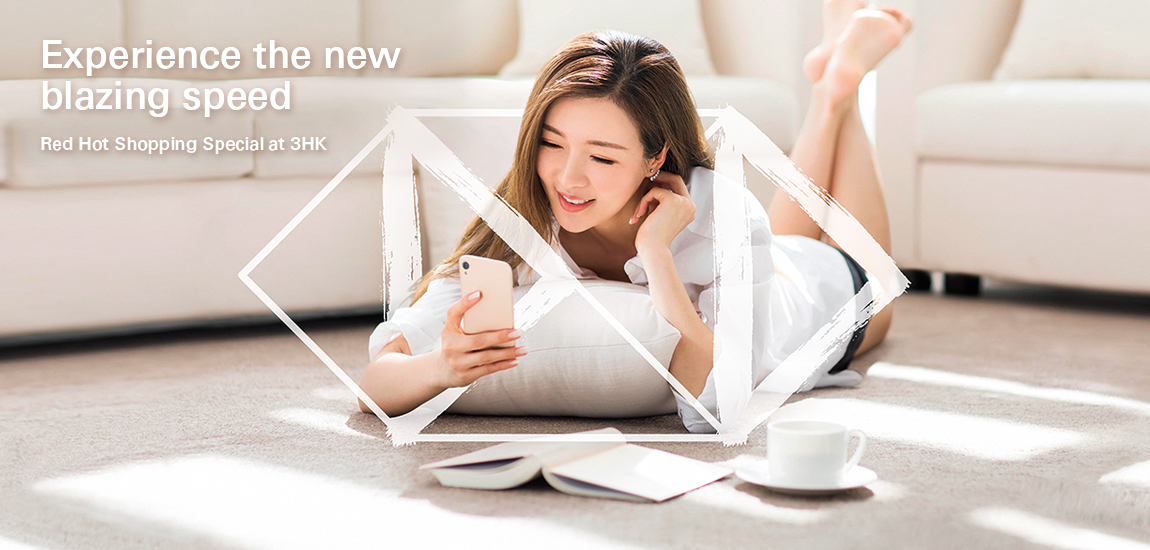 Whether you're at home or on the go, you can easily enjoy a new generation of incredibly fast data. From 1 October to 31 December 2021, you can use $1 RewardCash to offset HK$1.5 spent at 3HK via HSBC Reward+ (Applicable to single transactions of HK$3,000 made with an HSBC Premier MasterCard® Credit Card). Each cardholder can use a maximum of $500 RewardCash.
What's more, enjoy the following offers at 3HK:
5G SIM Plan
5G SIM plan with bundled with handset / handset voucher or Fortress voucher.

Extra 33% local data monthly
Add-on Offers
Up to HK$999 off designated items including:
- AirPods Series
- Designated Samsung Galaxy accessories
Standalone Handset Offer
Up to a HK$2,300 discount on standalone headsets upon subscription of designated mobile SIM monthly plans


HSBC credit card, the best credit card in town*. The one that has it all.
Please read the following remarks.
* The above statements are based on the perception rating results from the Pulse Study conducted by Kantar UK Ltd between July 2020 to December 2020 that covered a population representative sample of 949 credit card holders in Hong Kong.
5G Mobile Service Plan Subscription Offer is required to subscribe the designated monthly plan with 24 months contract or above and pay for the admin fee of HK$18 per month.
Special Add-On Offer is required to subscribe designated 5G monthly plan and purchase designated product at the same time, and pay for designated amount per month (subject to models purchased) for a total of 24 months; designated products are available while stock last.
5G Standalone Handset Offer is required to subscribe designated SIM monthly plan with 24 months contract or above and pay for the admin fee of HK$18 per month. Purchase of standalone handset and monthly plan subscription should on the same day. The offer is applicable to selected handset models only and the handset models / color are available while stocks last.

Apple is a trademark of Apple Inc., registered in the U.S. and other countries. App Store is a service mark of Apple Inc. 
Google Play™ is a trademark of Google LLC.
Click here for terms and conditions
Call 2748 8033
Visit www.hsbc.com.hk/creditcard
To borrow or not to borrow? Borrow only if you can repay!
Reference number: Y21-U8-CAMH0521