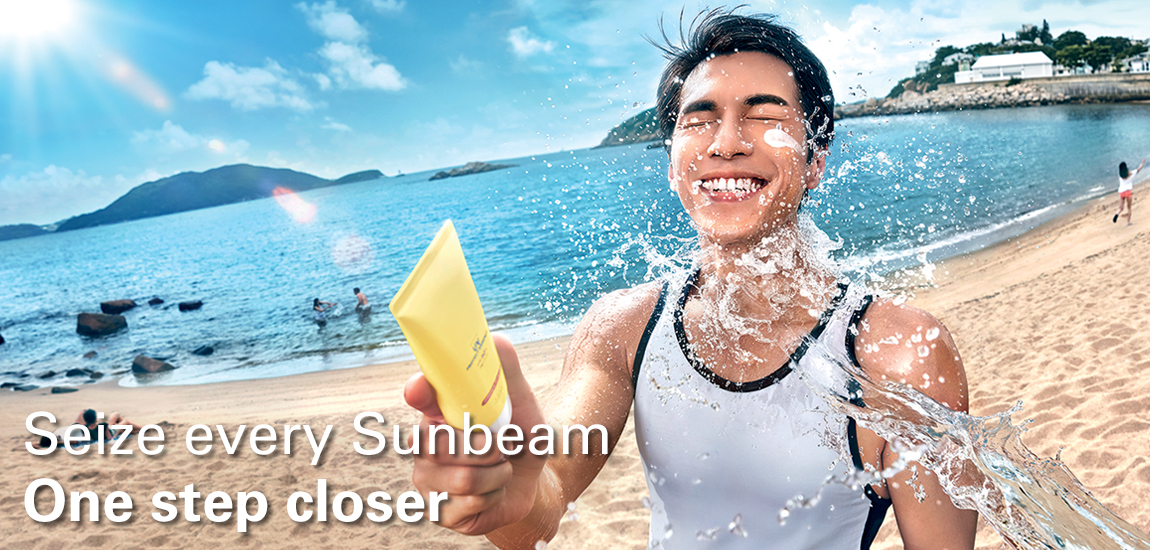 HSBC Credit Card, the best credit card in town1, brings you Red Hot Summer Rewards – Mannings. From 1 July to 31 August 2017, you can receive up to an extra 8% RewardCash rebate upon accumulated eligible spending2 of HK$1,000 or more at Mannings in Hong Kong.
Or call 8228 10888228 1088 to register! 
What's more, you can enjoy another up to 4% RewardCash rebate3 for a specified cumulative spending made via Apple Pay or Android PayTM with HSBC Visa Cards at Mannings or other merchants in Hong Kong. Please register Red Hot Summer Rewards - Visa Mobile Payment offer separately. For details, please click here.
HSBC Credit Card red hot offers, one card for every occasion. Register now and enjoy a rewarding summer!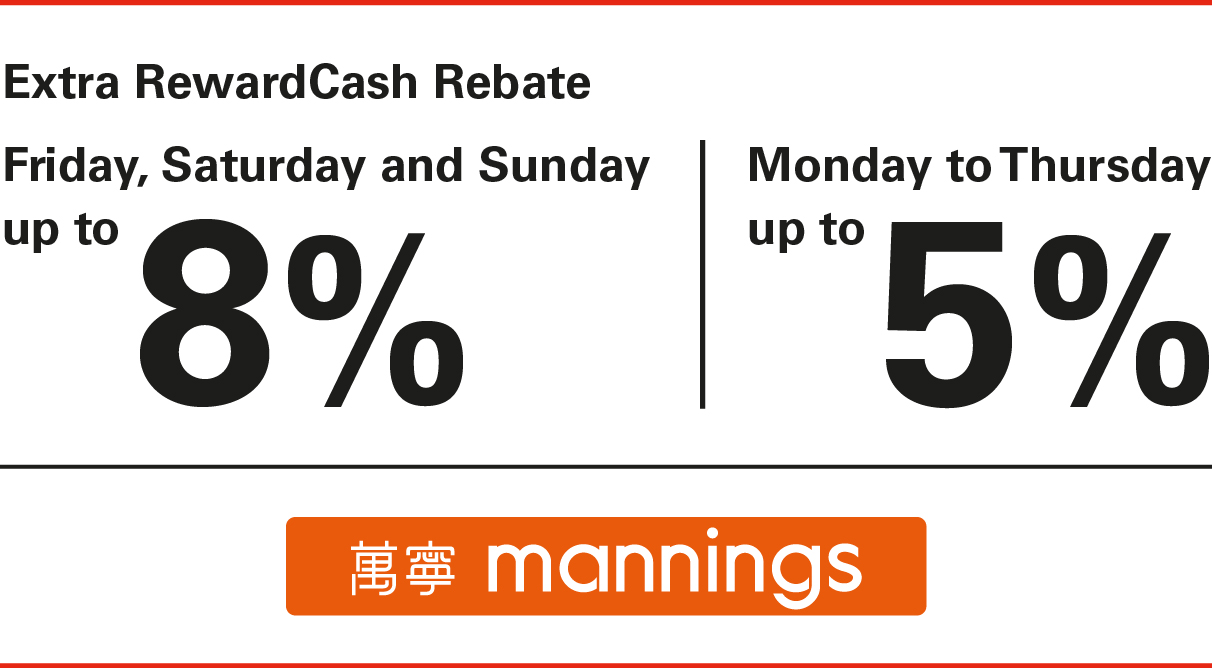 Remarks:
According to RFi Group Hong Kong Priority & Retail Banking Council Study 2016 H2.
Eligible spending refers to any transactions with a minimum net spending amount of HK$500 each conducted with an eligible credit card at Mannings, Mannings Plus, Mannings Baby and GNC Stores (excluding the GNC counter at Apita) in Hong Kong (collectively referred to as the "Designated Merchant") during the promotional period. Purchase of infant milk powder (stage 1), charges on plastic shopping bags and all unposted/cancelled/refunded transactions will not qualify as eligible spending for this promotion.
Cardholders are required to register "Red Hot Summer Rewards - Visa Mobile Payment Offer" seperately via registration hotline on (852) 8226 0838" or via the Bank's website. "Red Hot Summer Rewards - Visa Mobile Payment Offer" Terms and Conditions apply.
Apple Pay is a trademark of Apple Inc., registered in the U.S. and other countries. Android Pay is a trademark of Google Inc.
 Click here for terms and conditions
 Click here for frequently asked questions
Call 2748 8033
Visit www.hsbc.com.hk/creditcard
To borrow or not to borrow? Borrow only if you can repay!
Reference number: Y7-U8-CAMH0513