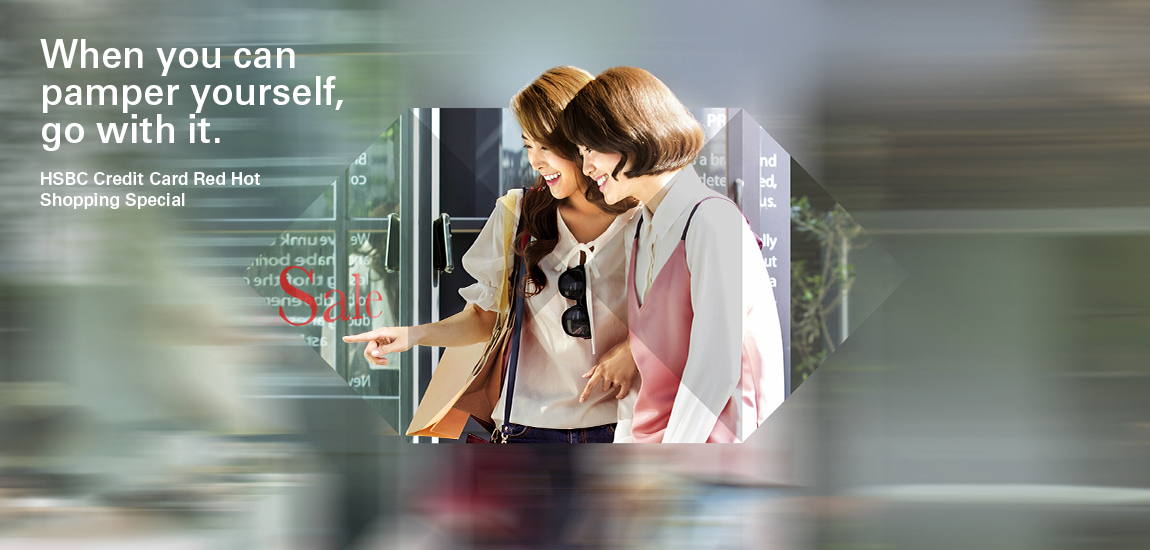 Enjoy a series of exclusive shopping offers on selected famous brands with your HSBC credit card:
Enjoy the following offers at Sa Sa with your HSBC credit cards from 1 March to 30 April 2019:
HK$35 instant discount upon single net spending of HK$350 and above
HK$60 instant discount upon single net spending of HK$450 and above on designated brands
HSBC Credit Card, the best credit card in town*. The one that has it all.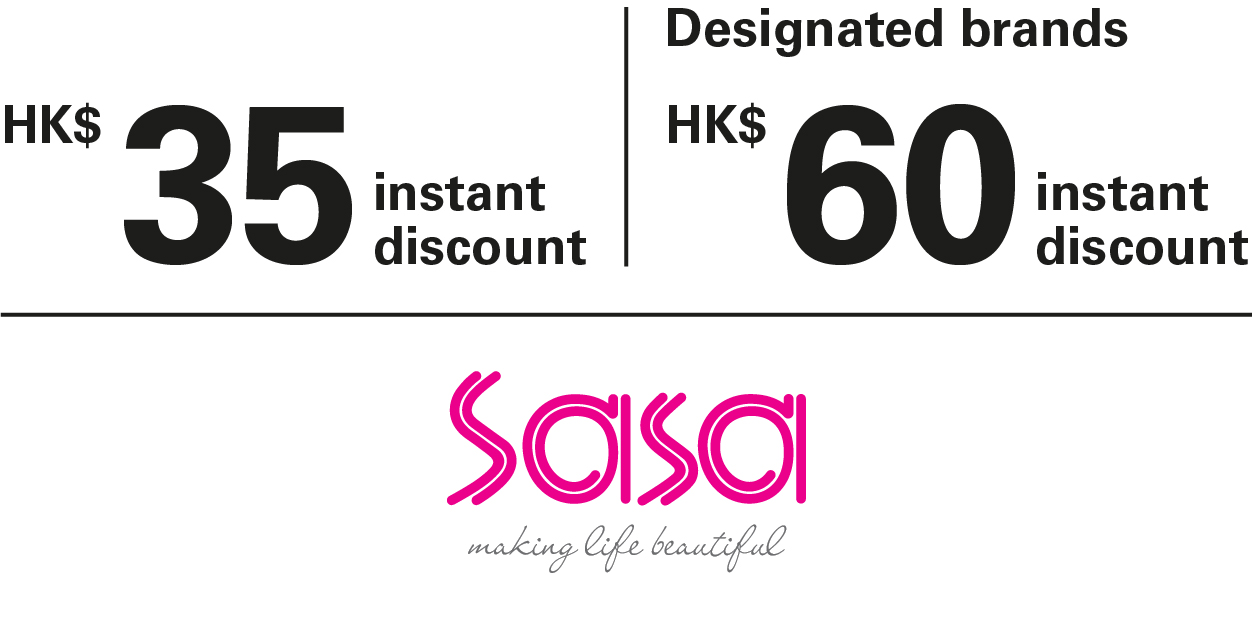 Please read the following remarks.
*Based on the perception rating results from the Kantar TNS Pulse Study conducted in the first half of 2018 that covered a population-representative sample of Hong Kong credit card holders.
1. Designated brands include SUISSE PROGRAMME, Méthode SWISS, SWISS Rituel, SkinPeptoxyl, sasatinnie, Haruhada, COLOR COMBOS, CYBER COLORS, Hadatuko, Eleanor, Soo Beauté and LEA.
2. The offers are applicable to all shops in Hong Kong and Macau (including Sa Sa Boutique, SHINE by Sa Sa and Sa Sa Mart).
3. The offers cannot be used in conjunction with Sa Sa VIP Card, discount coupons, Alipay promotional offers, cash coupons or other promotions (except for Sa Sa Gift cards).
4. The offers are not applicable to certain products (including but not limited to gift vouchers, gift cards, co-branded products, facial treatments, hair treatments, dining services, Sa Sa VIP exclusive and promotional items. For details, please contact Sa Sa shop assistance.
5. A maximum of 6 identical items can be purchased by each cardholder per day.
6. Each cardholder can only enjoy the offer once per transaction.
7. Please contact Sa Sa shop assistance or call Sa Sa Customer Services Hotline at (852) 2505 5023 for enquiries.
Apple is a trademark of Apple Inc., registered in the U.S. and other countries. App Store is a service mark of Apple Inc.
Google Play™ is a trademark of Google LLC.
Click here for terms and conditions
Call 2748 8033
Visit www.hsbc.com.hk/creditcard
To borrow or not to borrow? Borrow only if you can repay!
Reference number: Y9-U8-CAMH0505_Sasa