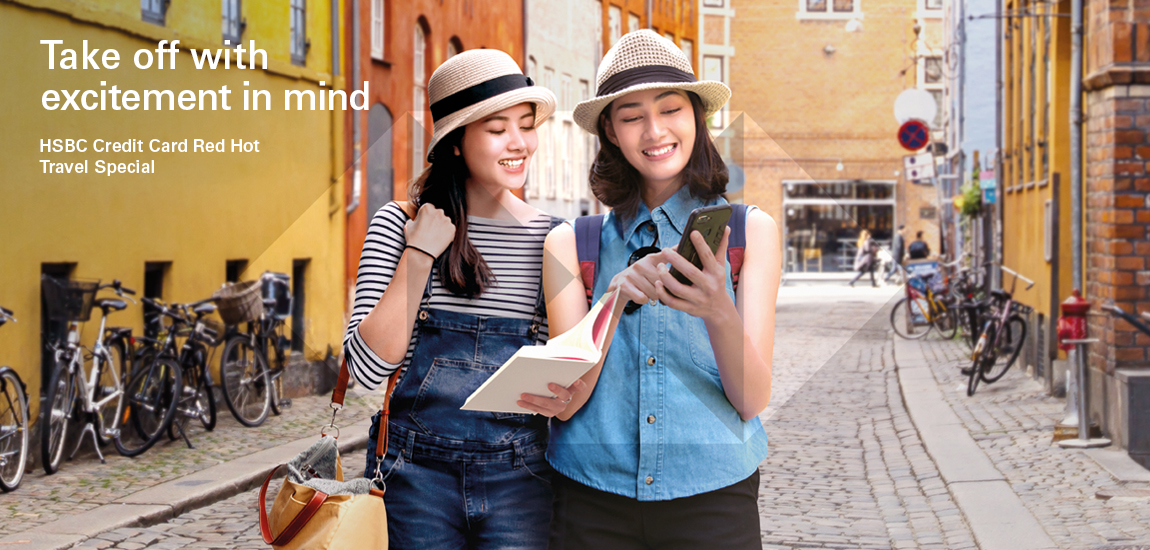 HSBC Credit Card, the best credit card in town*. The one that has it all.
You can enjoy the following travel offers with the designated HSBC credit cards.

Please read the following remarks.
* The above statements are based on the perception rating results from the Kantar Pulse Study conducted between October 2019 to December 2019 that covered a population representative sample of 440 credit card holders in Hong Kong.
1. Please refer to offer details of respective participating merchants as different participating merchants may have different promotional periods.
Call 2748 8033
Visit www.hsbc.com.hk/creditcard
To borrow or not to borrow? Borrow only if you can repay!
Reference number: Y20-U8-CAMH0305