From 30 April 2019 to 31 May 2019, you can enjoy a double conversion rate via the HSBC Reward+ app when using 'Pay with RC' for transactions with designated merchants. Simply follow the 3 steps below and you can choose to offset a partial amount or the entire transaction with your RewardCash.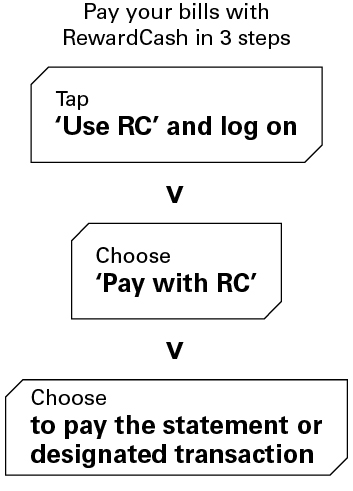 Designated merchants: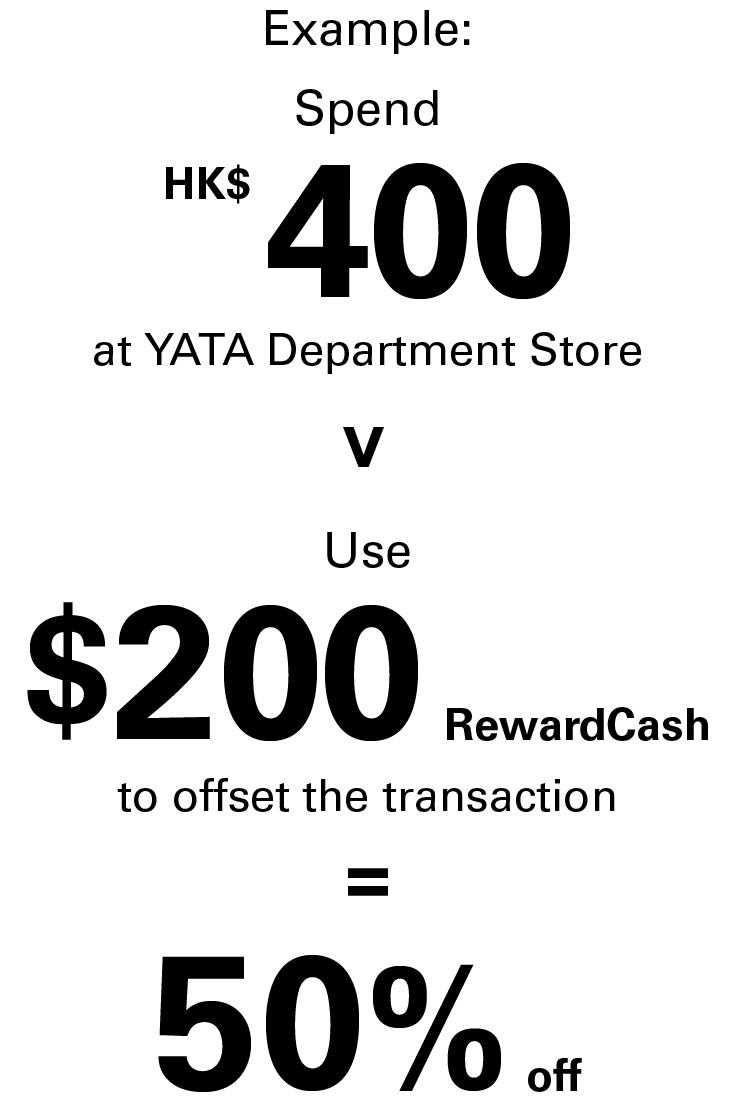 If you still have not downloaded the HSBC Reward+ app, please download it now!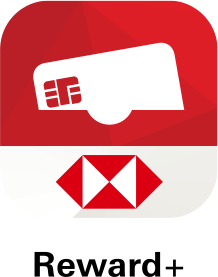 HSBC Credit Card, the best credit card in town*. The one that has it all.
Learn more about the 'Pay with RC' step-by-step guide and the HSBC Reward+ app's key functions.
Please read the following remarks.
* Based on the perception rating results from the Kantar TNS Pulse Study conducted in the first half of 2018 that covered a population representative sample of Hong Kong credit card holders.
1. Each cardholder can only settle eligible transaction(s) at promotional conversion rate with up to $200 RewardCash via 'Pay with RC' function in the HSBC Reward+ app during the promotional period.
2. When paying a transaction with RewardCash, the system will automatically use the RewardCash that's due to expire first.
Apple is a trademark of Apple Inc., registered in the U.S. and other countries. App Store is a service mark of Apple Inc.
Google Play™ is a trademark of Google LLC.
Click here for terms and conditions
Call 2748 8033
Visit www.hsbc.com.hk/creditcard
To borrow or not to borrow? Borrow only if you can repay!

Reference number:Y9-U8-CAMH0703