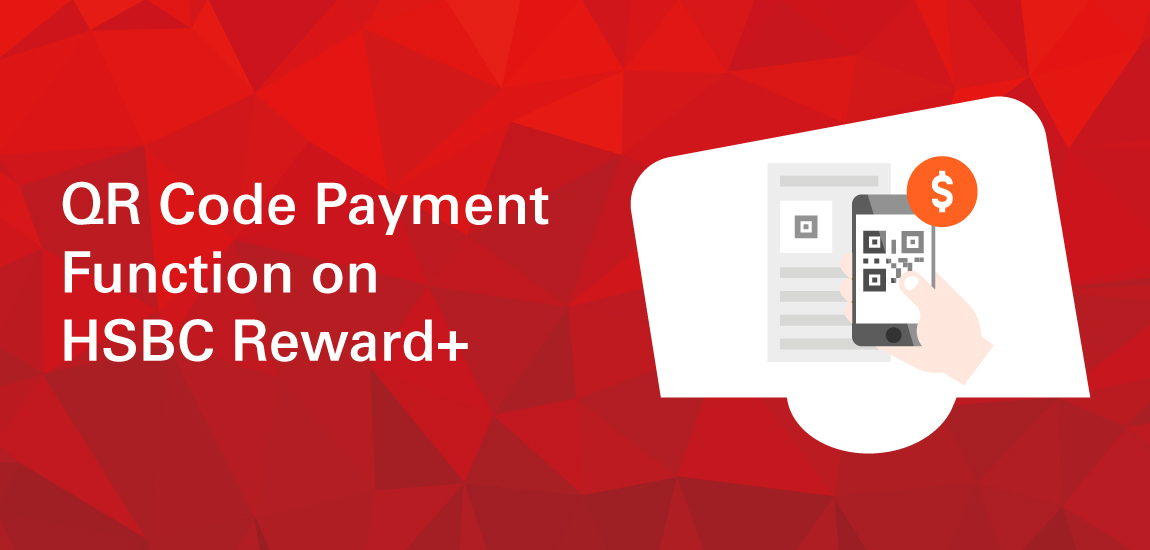 Simply display the QR code or scan the merchant's QR code with HSBC Reward+ to complete your transaction using an HSBC UnionPay credit card. Customers can now pay with HSBC Reward+ at designated merchants that accept UnionPay QR code without having to show the physical card!
Fast and secure - Log on to HSBC Reward+ and display your QR code on the app or scan the QR Code at merchants to instantly complete the transaction.
Seamless payment experience across the globe - UnionPay QR Code is now accepted by thousands of merchants in HK, mainland China and across the globe. Shopping is now easier as you don't need to show your physical card.

What's more, if you are using the QR Code Payment for the first time during the period of 1 January to 31 December 2023, you can enjoy an extra $100 RewardCash when you make 5 or more eligible transactions using the QR Code Payment function in the HSBC Reward+ App or UnionPay App.  Each transaction needs to be HKD/RMB30 or above.
Additionally, if you activate this function successfully you can always enjoy the special UnionPay QR code offers!
Simply follow the steps below to set up and try out the function now. Still haven't downloaded HSBC Reward+? Download it now!
Furthermore, the HSBC Pulse UnionPay Dual Currency Diamond Credit Card offers an extra 2% RewardCash rebate and no transaction fee for spending in Mainland China and Macau throughout the year. Haven't gotten this credit card yet? Apply now to enjoy an array of exclusive offers!
Click here to find out more functions on HSBC Reward+!

HSBC credit card, the best credit card in town*. The one that has it all.
Tap "Pay" button and log on HSBC Reward+ app

Select QR code location & the UnionPay credit card account for payment. Then let the merchant scan your QR code1.
Confirm payment details2.

Transaction is completed with a payment receipt in the app
Click here to find out more functions on HSBC Reward+!
Remarks:
The QR code is automatically regenerated every minute for security reason. Otherwise, you may also manually refresh the QR code.
For security reason, HSBC Reward+ may require you to re-authenticate the payment upon confirmation of payment details.
You are eligible for the extra $100 RewardCash offer if you haven't made any QR Code Payment transactions on or before 30 June 2022.
* The above statements are based on the perception rating results from the Kantar Pulse Study conducted by Kantar UK Ltd between July 2020 to December 2020 that covered a population representative sample of 949 credit card holders in Hong Kong.
Apple is a trademark of Apple Inc., registered in the U.S. and other countries. App Store is a service mark of Apple Inc.
Google Play™ is a trademark of Google LLC.
Click here for 'HSBC Credit Card QR Code Payment Promotion' terms and conditions
Click here for 'HSBC Pulse UnionPay Dual Currency Diamond Credit Card Special Reward Promotion 2021' Terms and Conditions'terms and conditions
Call 2748 8033
Visit www.hsbc.com.hk/creditcard
To borrow or not to borrow? Borrow only if you can repay!
Reference number: Y20-U8-CAMH0701