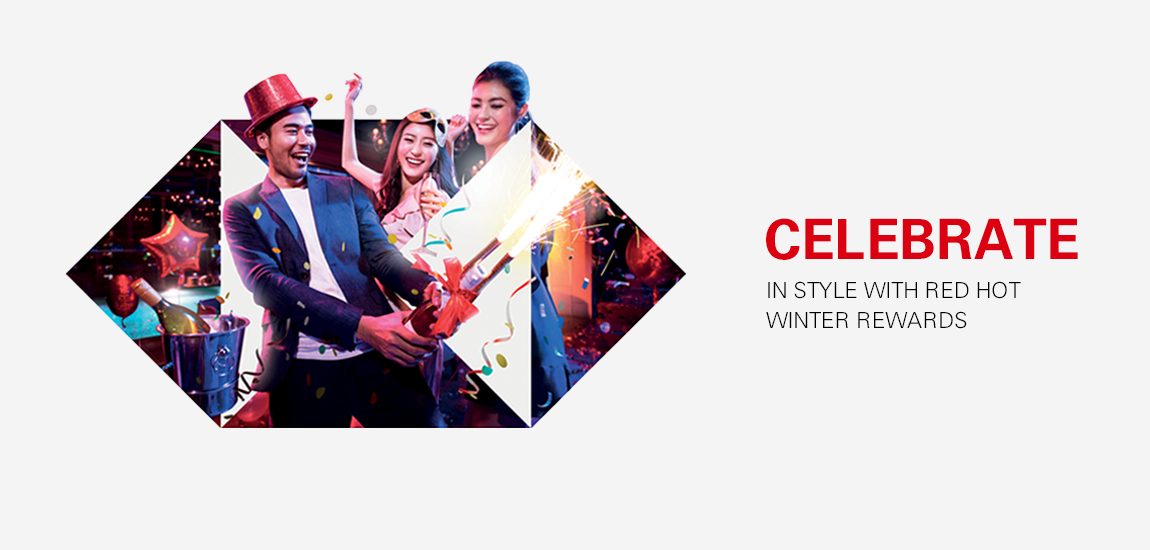 From 1 December 2017 to 15 February 2018, you can receive up to an extra 4% RewardCash rebate by accumulating eligible transactions of HK$8,000 or above with "Red Hot Winter Rewards – Local Spending Offer". What's more, when the accumulated spending includes an eligible dining transaction via Visa card, you can receive an additional 4% RewardCash rebate, i.e. a total of up to an extra 8% RewardCash rebate! 
Or call 8228 3188 8228 3188 to register!
Still not an HSBC Credit Cardholder? Apply online now and receive up to $800 RewardCash as welcome gift! Click here for details.
HSBC Credit Card, the best credit card in town*. The one that has it all. And with mobile payment, you can quickly and easily enjoy the rewards!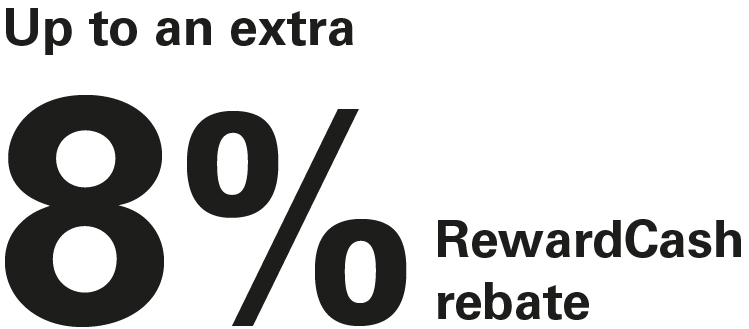 Please read the following remarks.
* According to RFi Group Hong Kong Priority & Retail Banking Council Study 17 H1
1. Eligible transactions are local transactions with a minimum net spending amount of HK$500 each conducted with an eligible credit card during the promotional period. Transactions made at SOGO (from 1 December 2017 to 1 January 2018), Mannings, Broadway, or any transactions made online during the promotional period are not applicable to this promotion and will not be counted towards the spending requirement. There are other promotions at the above merchants and on online spending during the same period. For details, please refer to the respective programmes.
2. Eligible dining transaction refers to an eligible transaction conducted at dining outlets in Hong Kong which are classified as restaurants or dining merchants according to the merchant codes issued by VISA International, MasterCard Asia/Pacific (Hong Kong) Limited and China UnionPay.
3. Each cardholder is entitled to receive a maximum of an extra $500 RewardCash (in respect of eligible transactions) and $500 RewardCash (in respect of eligible dining transactions conducted with Visa Cards) for the entire promotional period.
4. Terms and conditions apply to all offers stated above.
Click here for terms and conditions
Call 2748 8033
Visit www.hsbc.com.hk/creditcard
To borrow or not to borrow? Borrow only if you can repay!
Reference number: Y7-U8-CAMH0103