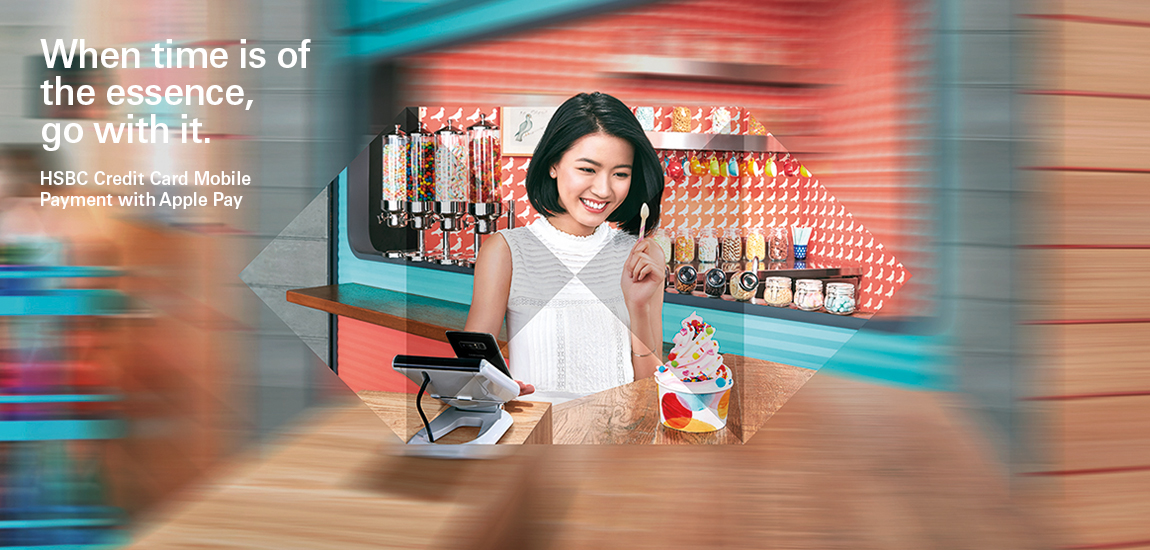 Apple Pay is a new way to pay with breakthrough contactless payment technology. You can pay in a fast, easy, and secure way. 
Use Apple Pay
An easier way to pay in stores.
To use Apple Pay, simply tap your iPhone on the payment terminal at supermarkets, convenience stores, restaurants and department stores all across town. For the full list of eligible merchants, please check the Visa website, MasterCard website and UnionPay website. You can also make in-app purchases on your compatible iPhone or iPad.
Apple Pay is simple to use and works with the cards you already have on the devices you use every day. And your card details are never stored on your devices. This brings new levels of security and privacy to credit card transactions.
With Touch ID, it takes just one touch to verify your fingerprint and pay. Now paying in stores happens in one natural motion — there is no need to open an app or even wake your display. Just hold your iPhone near the contactless reader with your finger on Touch ID to complete the payment.
Instant transaction records.
If you are using Apple Pay on iPhone or iPad, you can also review the most recent Apple Pay transaction made on your device in the Wallet app. Tapping the "i" icon in the lower right-hand corner will allow you to review the last 10 transactions*.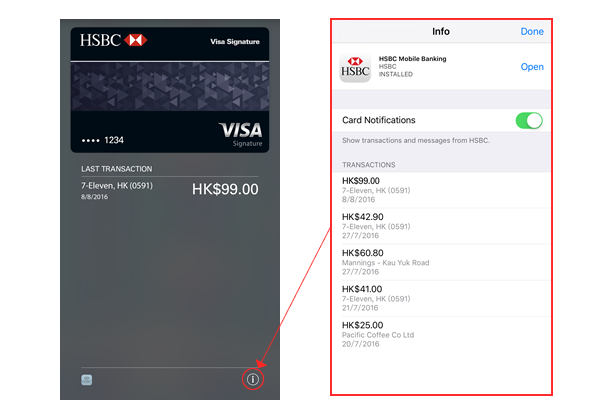 *Record of the last 10 transactions is available to Visa Card or MasterCard only. 
No need to add value. Pay and earn RewardCash.
Just like using regular credit cards, spending with Apple Pay is not subject to any definite transaction limit, and there's no need to add value either. And every transaction will earn you RewardCash.
Protect your accounts, even if you lose your device.
If your iPhone or iPad is ever lost or stolen, you can use Find My iPhone to quickly put your device in Lost Mode to suspend Apple Pay, or wipe your device clean completely.
Through iCloud, you can also disable the credit card payment function on your iPhone, iPad, or Apple Watch. Just log on to iCloud.com and click Settings.
Apple, the Apple logo, Apple Pay, iPhone, Apple Watch, iPad and Touch ID are trademarks of Apple Inc., registered in the U.S. and other countries.
To borrow or not to borrow? Borrow only if you can repay!