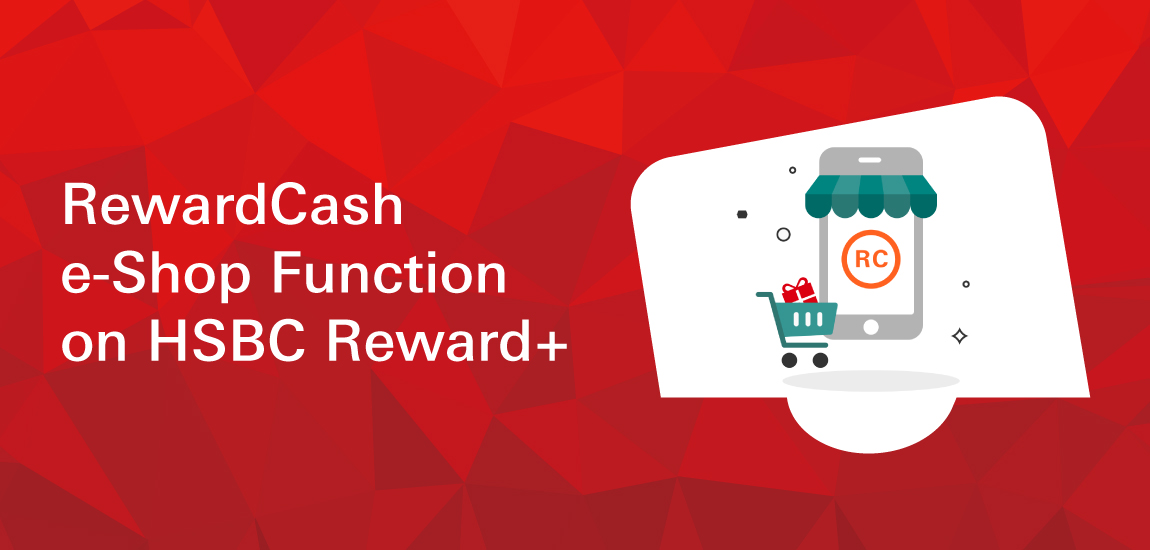 RewardCash e-Shop brings you a more convenient and cost-effective redemption experience. It's now much easier to use RewardCash and redeem what you love, just the way you like!
RewardCash e-Shop gives you better experience!
• More Choice: An expanded range of gifts and vouchers.
• More Value: Additional special merchandise with exclusive discounts.
• More Rewarding: The longer you have been a cardholder, the more discounts you earn.
• More Flexible: Redeem items with just RewardCash or RewardCash in conjunction with your credit card to settle.
• Faster Checkout:HSBC Reward+ will automatically use RewardCash that expires first for redemption.
• More Secure: Immediately receive a confirmation email after a successful redemption.
Click here to find out more functions on HSBC Reward+!

HSBC credit card, the best credit card in town*. The one that has it all.
Please read the following remarks.
* The above statements are based on the perception rating results from the Kantar Pulse Study conducted between October 2019 to December 2019 that covered a population representative sample of 440 credit card holders in Hong Kong.
Apple is a trademark of Apple Inc., registered in the U.S. and other countries. App Store is a service mark of Apple Inc.
Google Play™ is a trademark of Google LLC.
Call 2748 8033
Visit www.hsbc.com.hk/creditcard
To borrow or not to borrow? Borrow only if you can repay!
Reference number: Y20-U8-CAMH0703_eShop