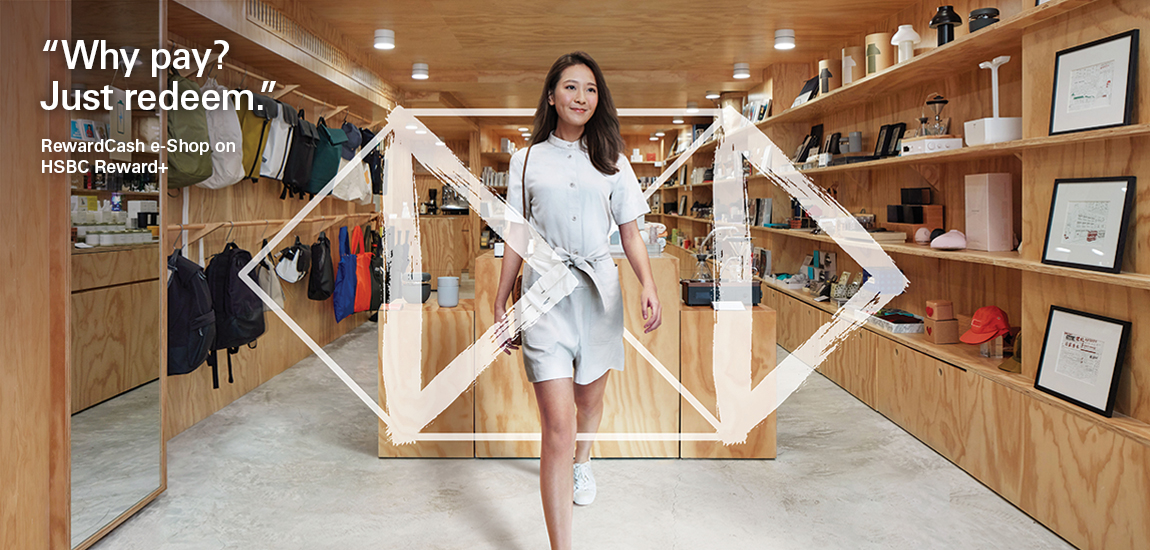 RewardCash e-Shop brings you a more convenient and cost-effective redemption experience. It's now much easier to use RewardCash and redeem what you love, just the way you like!
RewardCash e-Shop gives you better experience!
• More Choice: An expanded range of gifts and vouchers.
• More Value: Additional special merchandise with exclusive discounts.
• More Rewarding: The longer you have been a cardholder, the more discounts you earn.
• More Flexible: Redeem items with just RewardCash or RewardCash in conjunction with your credit card to settle.
• Faster Checkout:HSBC Reward+ will automatically use RewardCash that expires first for redemption.
• More Secure: Immediately receive a confirmation email after a successful redemption.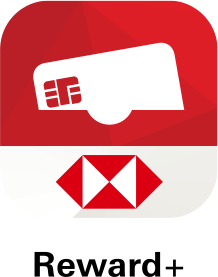 HSBC credit card, the best credit card in town*. The one that has it all.
1. Open HSBC Reward+ and log on by tapping "Use RC". Then tap "RC e-Shop".

2. You have entered the RC e-Shop and enjoy the gifts and vouchers we offer!

3. If you would like to preview the catalogue before logging on, you can access the e-Shop through "Discover" and select the related promotion.
4. Tap "See more in RC e-Shop".

5. Browse the e-Shop catalogue and you can log on here by tapping "Log on to check your discount".

6. Or, you may log on after viewing the gift details by tapping "Log on to check your discount".
Click here to find out more functions on HSBC Reward+!
Please read the following remarks.
* The above statements are based on the perception rating results from the Kantar Pulse Study conducted between October 2019 to December 2019 that covered a population representative sample of 440 credit card holders in Hong Kong.
Apple is a trademark of Apple Inc., registered in the U.S. and other countries. App Store is a service mark of Apple Inc.
Google Play™ is a trademark of Google LLC.
Call 2748 8033
Visit www.hsbc.com.hk/creditcard
To borrow or not to borrow? Borrow only if you can repay!
Reference number: Y20-U8-CAMH0703_eShop