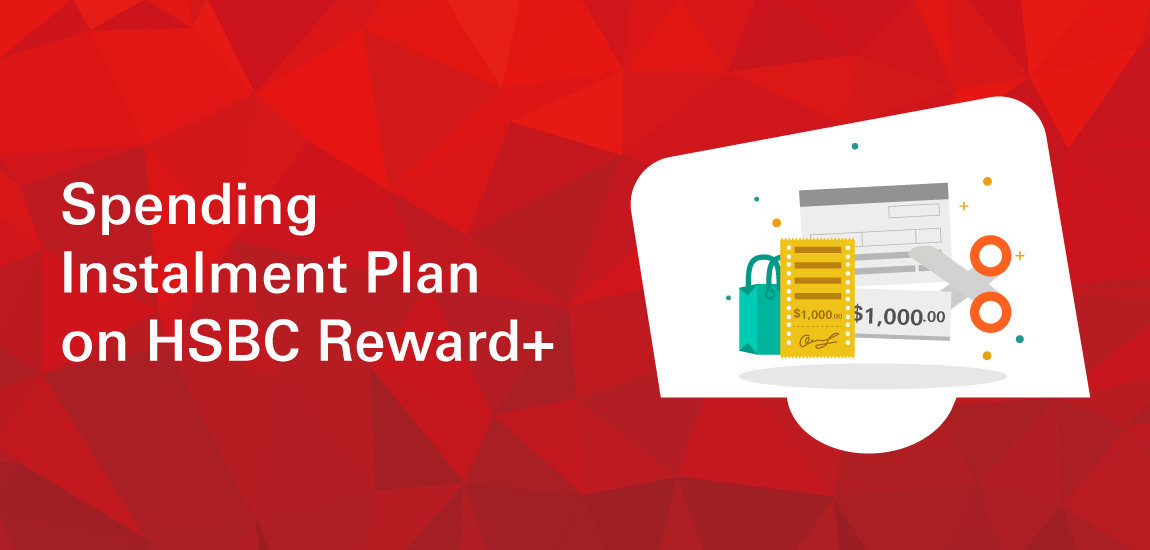 Enjoy greater financial flexibility when you repay your credit card balance or single transaction by instalments through HSBC Reward+.
Applicable to any single transaction or account balances of HK$1,000 or above
Flexible repayment periods with preferential handling fee
Instant approval1

Follow the easy steps to apply via Reward+:
Choose 'Account' and select 'Spending Instalment Plan'
Select balance or transaction instalment
Choose instalment amount and repayment period
Get instant approval results

Still haven't downloaded HSBC Reward+? Don't wait any longer, download it now!
Click here to find out more functions on HSBC Reward+!

HSBC credit card, the best card in town2. The one that has it all.
Log on to HSBC Reward+ and choose 'Account'. You can start your application journey by selecting (1) 'View account details and transactions' or (2) 'Spending Instalment Plan'

(1) While you are checking your transaction details, you can set up payment by instalments for your account balance or any eligible transaction

(2) You can also start your application journey directly and check your application record under 'Spending Instalment Plan' on the 'Account' page

Input the instalment amount and select the number of repayment periods. Pricing details will be refreshed accordingly.

After reviewing and submitting your application, you can tap 'Check your application result'

You can get instant approval results during the system's online hours1. SMS notifications will be sent to you upon approval.
Click here to find out more functions on HSBC Reward+!
Please read the following remarks.
1. By using Reward+, you can submit your Spending Instalment Plan application anytime. Your applications will be processed in real-time by our system during the following periods:
Monday to Friday 09:00 to 20:00
Saturdays 09:00 to 17:00
Sundays and public holidays 09:00 to 24:00
2. The above statements are based on the perception rating results from the Kantar Pulse Study conducted between October 2019 to December 2019 that covered a population representative sample of 440 credit card holders in Hong Kong.
Apple is a trademark of Apple Inc., registered in the U.S. and other countries. App Store is a service mark of Apple Inc.
Google Play™ is a trademark of Google LLC.
Call 2748 8033
Visit www.hsbc.com.hk/creditcard
To borrow or not to borrow? Borrow only if you can repay!
Reference number: Y9-U8-CAMH4102R