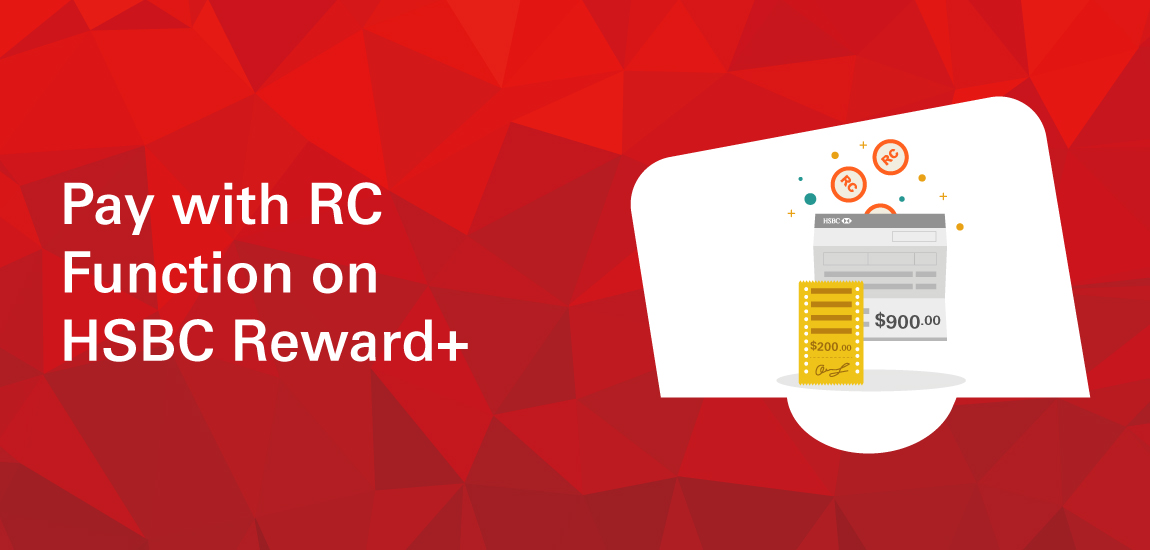 HSBC Reward+ lets you pay your credit card bill and any merchant transaction with RewardCash, without limits or restrictions. The conversion rate is $1 RewardCash = HKD$1. Use your rewards just the way you like.
If you still have not downloaded the HSBC Reward+ app, please download it now!

HSBC credit card, the best credit card in town*. The one that has it all.
Pay your bills with RewardCash:
1. Logon via 'Use RC' page and tap 'Pay with RC'. You can choose to pay a statement with RewardCash by adjusting scroll bar or inputting the amount directly.

2. You can also choose to pay a designated transaction with RewardCash. Click "Pay" next to the transaction you want to pay.
3. The system will automatically use the RewardCash that's expiring first.

4. Redemption details will be shown in the confirmation page.
Click here to find out more functions on HSBC Reward+!
Please read the following remarks.
* The above statements are based on the perception rating results from the Kantar Pulse Study conducted between October 2019 to December 2019 that covered a population representative sample of 440 credit card holders in Hong Kong.
Apple is a trademark of Apple Inc., registered in the U.S. and other countries. App Store is a service mark of Apple Inc.
Google Play™ is a trademark of Google LLC.
Call 2748 8033
Visit www.hsbc.com.hk/creditcard
To borrow or not to borrow? Borrow only if you can repay!
Reference number: Y7-U8-CAMH0105