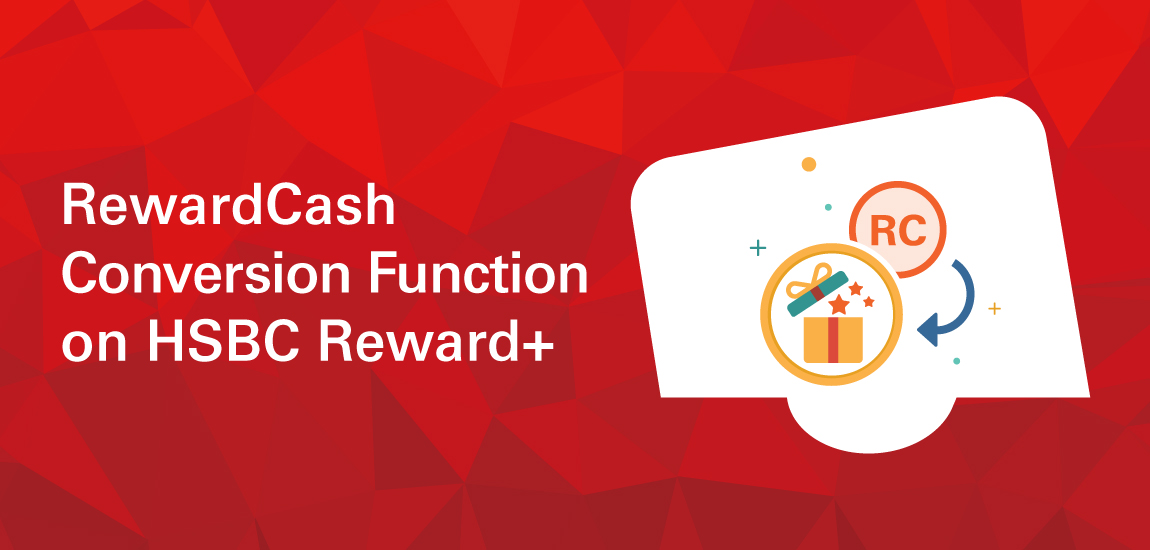 HSBC RewardCash can be used in a wide range of ways. With the HSBC Reward+ app conversion function, you can even convert your RewardCash into merchant partner's loyalty points with fabulous conversion rates. With that you can redeem the things that you truly love, any time!
| | |
| --- | --- |
| Available loyalty points at our merchant partners | Conversion rate |
| MTR Points: Enjoy free MTR rides, fare discounts, or redeem gifts on MTR Mobile. | $1 RewardCash = 300 MTR Points |
| MoneyBack Points: Use the MoneyBack Points as cash at PARKnSHOP, Watsons, and Fortress, or redeem featured products at a special price. The same conversion rate can also be used to convert your MoneyBack Points into RewardCash. Convert any way you like. | $1 RewardCash = 50 MoneyBack Points  |
Simply follow the steps below to set up and try out the function now. Still haven't downloaded HSBC Reward+? Download it now!

HSBC credit card, the best credit card in town*. The one that has it all.
Log on to HSBC Reward+

Open HSBC Reward+. Log on via the 'Use RC' page with your mobile security key or biometric authentication. Choose 'Convert RC'.

Choose merchant partner's loyalty programme

Select MTR Mobile or MoneyBack to add your loyalty programme accounts.

Add merchant partner's account

Tap 'Connect your MTR Mobile account' or 'Connect with MoneyBack account'.
Confirm your contact details

Confirm your contact details. The mobile phone number on your HSBC records must be the same as the MTR Mobile or MoneyBack App to match successfully.

Tap 'Confirm' to continue.

Input your merchant partner's account details

Enter your 10-digit MTR Mobile account number or 11-digit MoneyBack account number (you can copy it directly from your MTR Mobile or MoneyBack App account).

Then, enter the one-time verification code sent to your mobile phone.

Set-up completed!

You will receive both an SMS and email notification after successful transaction.

You are all set and ready to start converting RewardCash into MTR Points or MoneyBack Points!
Click here to find out more functions on HSBC Reward+!

Please read the following remarks.
* The above statements are based on the perception rating results from the Pulse Study conducted by Kantar UK Ltd between July 2020 to December 2020 that covered a population representative sample of 949 credit card holders in Hong Kong.
You need to have a valid MTR Mobile account/MoneyBack App account and connect them with your Reward+ respectively in order to convert your RewardCash to MTR Points/MoneyBack Points.
Terms and conditions apply to the redemption of free MTR ride or fare discount and the redemption rate may vary. For details, please refer to MTR Mobile App.
MoneyBack merchants will offer redemption for featured products at a special price from time to time. For details, please refer to MoneyBack App.
All photos are for reference only.
Apple is a trademark of Apple Inc., registered in the U.S. and other countries. App Store is a service mark of Apple Inc.
Google Play™ is a trademark of Google LLC.
Call 2748 8033
Visit www.hsbc.com.hk/creditcard
To borrow or not to borrow? Borrow only if you can repay!
Reference number: Y21-U8-CAMH0707