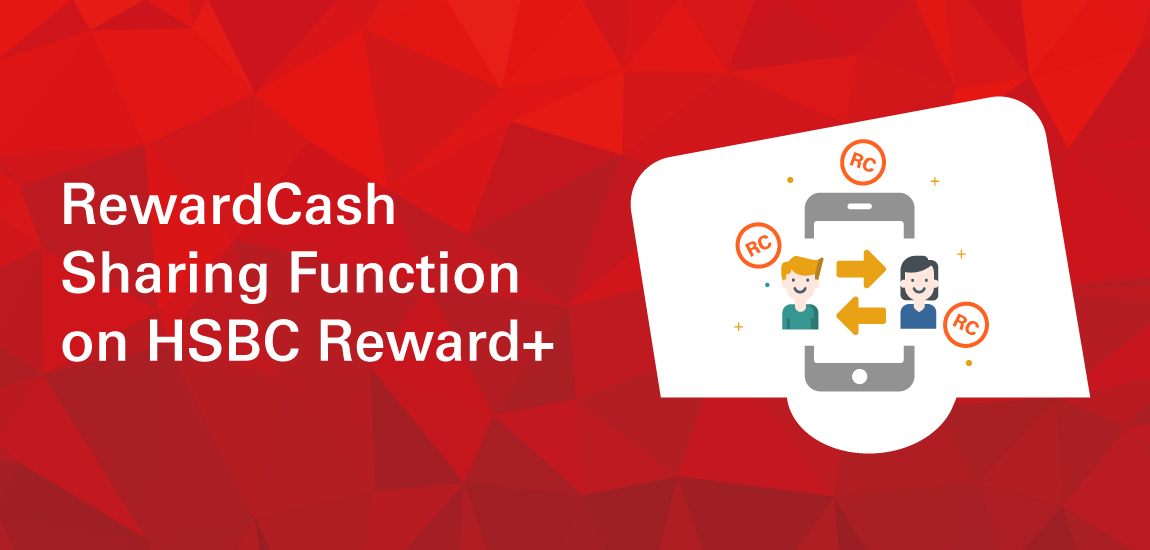 Spread the joy of RewardCash! You can transfer RewardCash to your friends via the HSBC Reward+ app in just a few steps, anytime you want. You can use RewardCash for chipping in on a meal with friends, sending it as a gift to your loved ones and even pooling it together to offset purchases of new appliances for the family. Use your rewards, just the way you like.
Shared RewardCash can only be redeemed using the 'Pay with RC', 'Convert RC', 'e-Shop' and 'Redeem Miles' functions on the 'Use RC' page on HSBC Reward+.
No registration is required. Simply follow the steps below to set up and start experiencing the benefits of this function.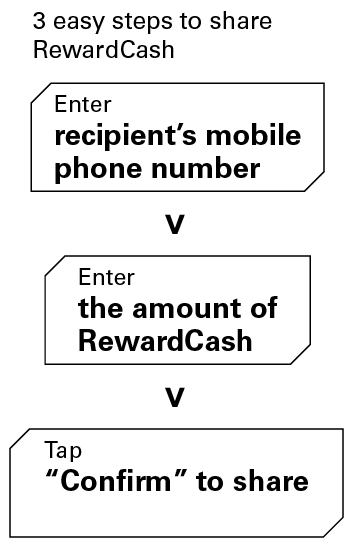 If you don't have the HSBC Reward+ app, download it now!

HSBC credit card, the best credit card in town*. The one that has it all.
Log on with your mobile security key or biometric authentication via 'Use RC' page and choose 'Share RC'. Your mobile phone number and email address in the Bank's record will be shown. Please verify if these details are correct.

Set up your daily sharing limit (capped at $1,000 RC) and select the default credit card for sending and receiving RewardCash.

After successful verification, you may now share your RewardCash. You will receive SMS and email notification after completing the setup.
Click here to find out more functions on HSBC Reward+!
* The above statements are based on the perception rating results from the Kantar Pulse Study conducted between October 2019 to December 2019 that covered a population representative sample of 440 credit card holders in Hong Kong.
Apple is a trademark of Apple Inc., registered in the U.S. and other countries. App Store is a service mark of Apple Inc.
Google Play™ is a trademark of Google LLC.
Call 2748 8033
Visit www.hsbc.com.hk/creditcard
To borrow or not to borrow? Borrow only if you can repay!
Reference number: Y9-U8-CAMH0702