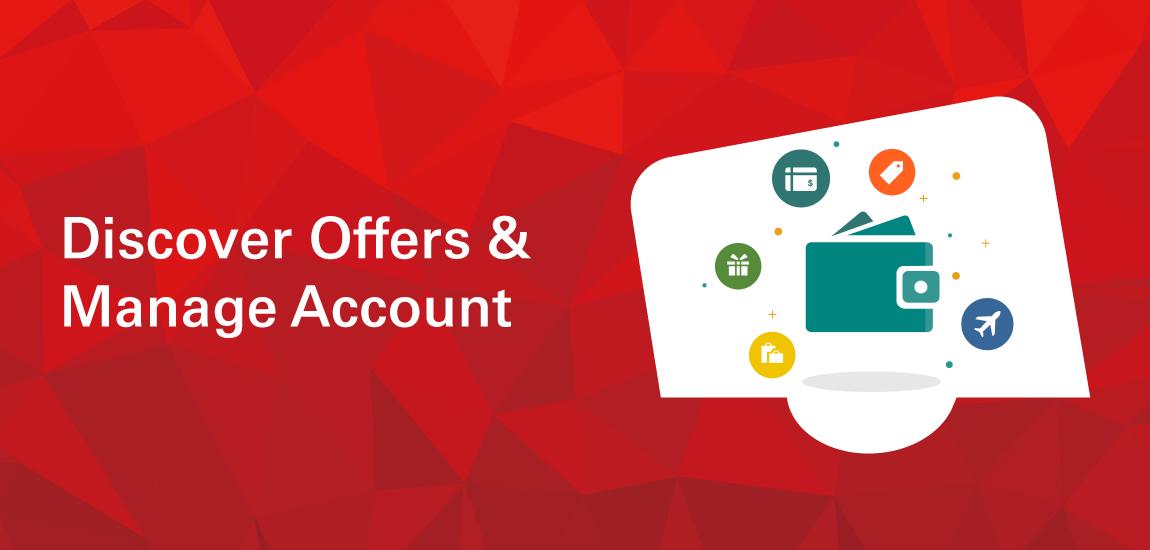 HSBC Reward+ app is tailor made for HSBC Credit Card. With intuitive functions and simple operation, you can search and browse Red Hot Offers, anytime and anywhere. You can also manage various credit card transactions, making RewardCash easier to earn and burn, just the way you like.
Discover and register for Red Hot Offers
Collect your favorite offers and get reminders before they expire
Manage your credit card accounts and RewardCash
Click here to find out more functions on HSBC Reward+!

HSBC credit card, the best credit card in town*. The one that has it all.
Manage your credit card transactions
You can handily review your card transactions and account details, including history of earnings, redemptions and expiry dates of RewardCash!
1. After logged on, you can have an overview of your credit card account details.

2. Click "View details and transactions" to have a closer look at all individual transactions.

3. In "View RewardCash summary", "Earning" will let you know how much RewardCash you have earned.

4. You can also find how you have spent your RewardCash in "Redemption" and RewardCash expiry dates in "Expiry".
Click here to find out more functions on HSBC Reward+!
* The above statements are based on the perception rating results from the Kantar Pulse Study conducted between October 2019 to December 2019 that covered a population representative sample of 440 credit card holders in Hong Kong.
Apple is a trademark of Apple Inc., registered in the U.S. and other countries. App Store is a service mark of Apple Inc.
Google Play™ is a trademark of Google Inc. Android™ is a trademark of Google Inc.
Call 2748 8033
Visit www.hsbc.com.hk/creditcard
To borrow or not to borrow? Borrow only if you can repay!
Reference number: Y7-U8-CAMH0105